Insights | Article | Intern profile: Lauren Clark
Intern profile: Lauren Clark
8 November 2023
Altiorem welcomes you to the next post within a regular series where we profile the inspiring and generous people who are making Altiorem possible. We are excited to introduce our intern profile on the amazing Lauren Clark.
AUTHORS
Lauren Clark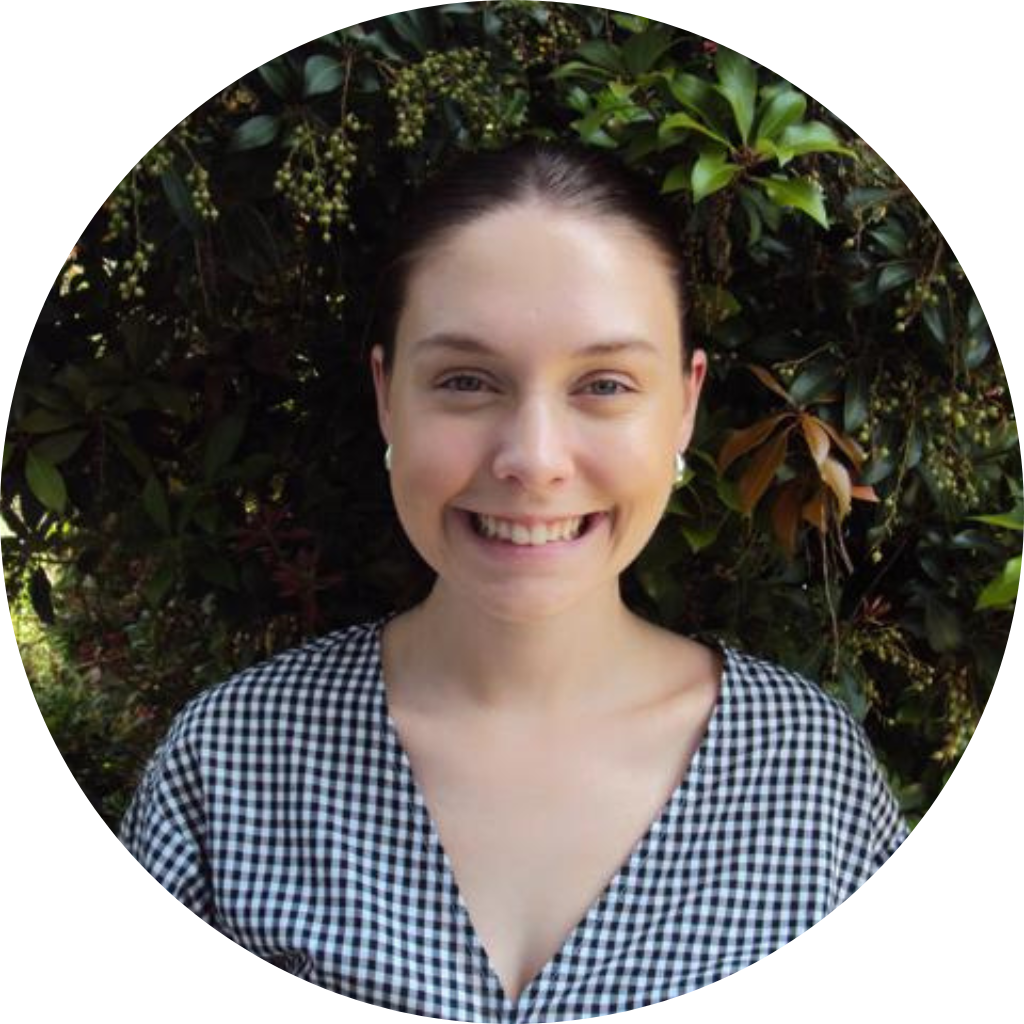 Tell us a bit about yourself?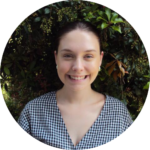 I am a Master of Environment and Sustainability student from Monash University Melbourne. I have a passion for environmental stewardship and social responsibility, I strive to make a positive impact in my personal and professional life. 
I aspire to contribute to a more sustainable future by fostering collaboration, raising awareness, and implementing innovative strategies with team members, customers, and other stakeholders across diverse projects.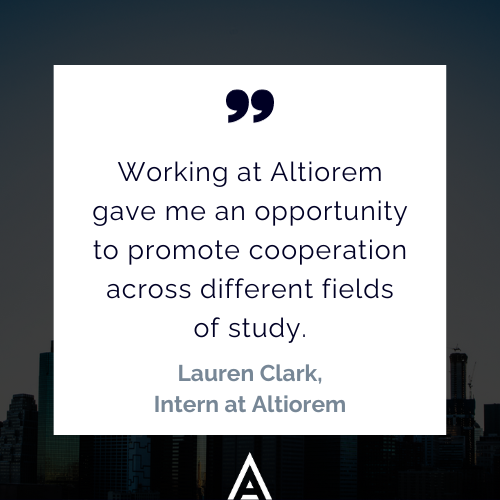 What attracted you to

Altiorem

?
Working at Altiorem gave me the opportunity to promote cooperation across different fields of study and raise awareness of innovative sustainability strategies, with a particular emphasis on finance. Studying sustainable finance is critical to understanding how environmental and sustainable principles can integrate into financial systems.
Currently, I am exploring this dynamic field, which enables me to promote responsible financial practices. By doing so, I believe I can contribute towards building a greener and more sustainable future. 
How have you found the experience? 
The internship experience was both enriching and challenging. It honed my research, analytical, and communication skills, contributing to summaries that promote sustainable finance.
I learned to bridge the gap between theoretical frameworks like Doughnut Economics and practical application in the real world

.  

 

 
What is the most interesting piece of research you have come across? 
During my internship at Altiorem, I worked on diverse summaries related to sustainable finance with a focus on Doughnut Economics. Among these summaries, the most interesting piece of writing I encountered was the 'Diversity Data Guide' from PwC. This guide provided valuable insights into the critical role of diversity and equality in the workforce, aligning with the United Nations' Sustainable Development Goals.
It highlighted the importance of diversity metrics in workforce representations and the impact of diversity on financial decision-making. This resource was highly relevant to my studies as it deepened my understanding of the intersection between sustainability, 

finance

 and social equity.

 

 
What would you say to other people thinking about contributing to

Altiorem

? 
I would say that

it's

an excellent platform to gain practical experience in sustainable finance.
The organisation is committed to driving real change and positively impacting the world. By joining Altiorem, you can enhance your knowledge and actively participate in projects that contribute to a better future for all. The diverse projects and research opportunities provide a well-rounded understanding of the finance sustainability intersection and prepare you for a rewarding career well-rounded understanding of the finance sustainability intersection and prepare you for a rewarding career in the field.