About | Mentor | Heather Moore
Heather Moore
Heather is a specialist in anti-slavery and trafficking, with experience in the fields of program management, capacity building, policy and research. Her current work focuses on supporting organisations to re-imagine current approaches to labour-force engagement, placing human rights and decent work at the forefront of business planning.

PROFILE
Heather Moore is a specialist in anti-slavery and counter-trafficking, with 18 years' experience across the fields of program management, capacity building, policy and research. She became involved in this work in Los Angeles, where she founded the first women's refuge in the US for trafficked women and led human trafficking assessments and community-based crisis response. She has advised governments, law enforcement bodies, non-governmental organisations and business on developing effective responses to slavery and trafficking.
A co-founder of Little Wave Partnerships,  Heather now works with a variety of organisations seeking to establish, evaluate, and evolve responses to contemporary forms of slavery by reimagining standard ways of working to realise a different future. Her practice emphasises understanding and identifying cases of slavery and slavery-like practices and their root causes; building high-functioning multi-stakeholder and worker-led initiatives; empowering and linking up businesses to champion effective public policy on modern slavery; and developing effective remediation and prevention strategies. She is also an expert witness in civil and criminal matters involving slavery-related crimes and is a board member for the Journal of Modern Slavery, Hands Across Canberra, and the ACT Chief Minister's Charitable Fund. She joined Altiorem as a volunteer Mentor in 2020.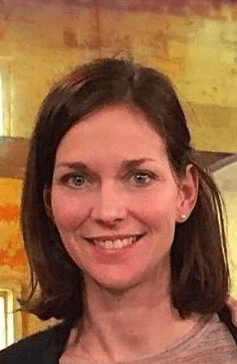 RECENTLY REVIEWED BY HEATHER MOORE
RECENTLY PUBLISHED BY HEATHER MOORE